4 tags
Delhi
(photo: Akhilesh Kumar, The Hindu) Sixteen days ago a 23 year old woman in Delhi was violently gang-raped, beaten, and thrown from a moving bus.  Today it is being reported that she has died from her injuries in a Singapore hospital where she was airlifted several days ago.  This case is set to change the way the country views sexual violence against women.  Protests have been ongoing since...
2 tags
The last parade he ever enjoys.
Today in the slums we were eating lunch when we heard some commotion outside. I thought it was a wedding party with all the music and cheering. But instead of a groom there was a dressed up little boy. So I asked my coworkers what was going on. 'Oh he's getting circumcised today.' Worst ending to a party ever.
4 tags
The Hijras.
    (Hijras on the train.  North India, 1996) My fascination with hijras dates back to my earliest memories of visiting India as a child.  I remember the palpable excitement of sitting in the train and hearing the distinctive singing and clapping as they made their way through the compartment.  Eventually they'd stop where my family was sitting and I'd watch them perform their standard blessing...
New slang.
Like much of the population, I have a love/hate relationship with facebook.  As someone who is frequently far from friends and family it is a great way to be there for all the little things which may never make it into an email or skype conversation.  It's a bit of company with my morning coffee…seeing photos of the house party I missed, new photos of the friend's baby I won't meet for...
4 tags
Dhokla with love
I work with some lovely people. The field staff is always bringing me home cooked food. Today I asked one of them why she makes the effort… "because you're so far from home"
3 tags
First class ticket.
(photo credit - AP) Everyday after work I go home to the family I'm staying with in a suburb of Navi Mumbai.  I wash my hands and feet and put on a cup of coffee, which completes the transition between my two worlds.  It is an odd dichotomy, days spent in the slums, evenings in comfortable middle class life.  I've become far more aware of the divide that exists than ever before, the class...
3 tags
3 tags
Losing You.
   I normally don't have strong opinions on pop music, but I'm absolutely loving the video for Losing You by Solange.  I've had a soft spot for the lesser known Knowles sibling since her cover of the Dirty Projectors Stillness Is The Move.  Losing You was co-written by Devonté Hynes, aka Blood Orange, whose influence on the track is obvious.  It has none of the moodiness of Coastal Grooves but is...
Anonymous asked: when are you coming back????
The Help.
    [A common sight near apartment blocks.  A very short commute to work.] This morning sometime between six and seven a woman came into my bedroom, swept my floor, and left.  A woman I've never spoken to other than tired mumbles and who I wouldn't recognize again since I never wear my much needed glasses when she's around.   The way a middle class household is run in India is a marvel of...
Old Blog
This isn't my first travel blog… this one is from my first trip to Mumbai in 2009. http://www.offexploring.com/monsoongirl
Need a boost to get yourself in a better mood? ... →
My new favourite tumblr - texts from Hillary... →
4 tags
Friendly goats I've known
Taking photos in slum communities is always tricky.  Even if you have a presence in the area, people are cautious to have their photos taken.  If you are a foreigner there is curiosity to why you'd want to take photos and if they are going to be exploitative.  I think these concerns are all very justified and as someone who works in the development community I think taking photographs in...
A horrifying reality
  This article is an excerpt of Scott Carney's new book on the sale of humans, from child trafficking to blood selling.  I like his approach which acknowledges and identifies the market gaps and infrastructural issues which lead to such problems. I think I'll be buying this once it's available in the UK.  http://www.wired.com/wiredscience/2011/06/red-market-excerpt/
3 tags
Rough Night
I've just spent four and a half months in Mumbai.  I walked on uneven roads, through rubbish and rubble, and while I have fallen before nothing has been quite as bad as the tumble I took last night.       (taken 24 hrs later) Not even two full days in London and I manage to give myself a head wound.  It isn't a terribly exciting story, my boots caught on each other and I...
Ajanta
    I went and saw the beautiful caves of Ajanta a couple of weeks ago, here are a few photos of this highly underrated tourist spot just a few hours away from Mumbai.   So when my friend and coworker Chris said he was coming to India to attend a wedding I took it as an opportunity to get a little group travelling in with him and his friends and suggested we visit Aurangabad.   Aurangabad is a...
3 tags
4 tags
Blue
      Last week when we were taking a stroll through Kala Ghoda we decided to take a turn off the main road down a little alley.  This street drew us in for the fact that it didn't look like the rest in the area, while there is a strong British influence in the design for obvious reasons, this street didn't seem so overtly colonial era.  Instead it had the charm of a smaller road you may find in...
4 tags
I'm officially a 'real Indian'. Caught a moving train. While carrying luggage. *bows*
3 tags
3 tags
It's complicated.
This exchange took place today while standing in line at the bank.  I started chatting with a lady after her baby took a shine to me (a first).   Lady: you're not from here are you? Me: no, I'm Indian by birth but grew up in Canada. Lady: and you study here?   Me: in London but I do my research here. Lady: Wow you really look so Indian though! Me: …yes, that's because...
4 tags
Good days, bad days
    When I set out to go to my slum visits I usually ring ahead and let the field team know I'll be joining them, but the day itself isn't particularly well planned out.  I have a list of houses I'm going to go to, hoping to find someone at home and willing to talk.  Beyond this I never really know if the interviews are going to go well, what I'm going to hear or going to see.  Now I know that is...
6 tags
Feeling festive in Bandra
     If you want to see old buildings and rub shoulders with tourists you go to Colaba.  If you want to seriously shop though, you go to Bandra.  As I have a wedding to attend later this month, and my brother's upcoming nuptials I thought I should buy a pair of shoes that don't scream 'I like hiking in garbage!'  To say that my style during this trip has taken a turn...
3 tags
4 tags
On buffalos and dysentery (part 1 of 2)
     As you may know, the current research I'm doing is in collaboration with Mumbai NGO SNEHA.  The organization has a number of tiers, I am on the research team, but as the NGO does quite a lot of community based health programs we have a large number of field workers as well.  Every year an event is organized which invites every employee to a day out.  This year we were invited to a day at a...
4 tags
On buffalos and dysentery (part 2 of 2)
After getting out of the water and drying off I started to feel funny.  I found a bathroom, did my business and figured it had passed.  As the day went on I had to keep visiting the toilet, which after several months living in India is something I've become used to.  I opened my sack of pharmaceuticals that I carry everywhere and popped an Immodium tablet.  'That'll settle it', I so foolishly...
2 tags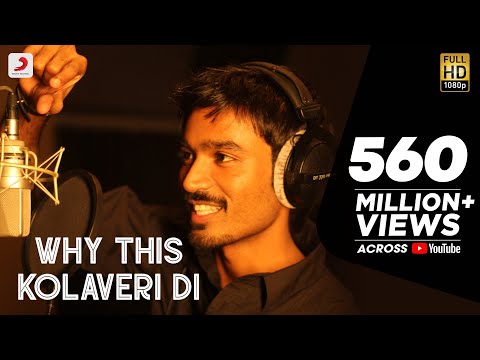 4 tags
Adventures in Auto riding
           Most days when I have to get somewhere I take an auto.  A small yellow and black three-wheeler with a curved beetle back seems to be ubiquitously available day or night.  I catch one from in front of my building to work, which runs me about Rs. 65 for a 30-minute ride.  Munching on a banana bought from a fruit stand, I relax and watch the crowds go by.  Though my route to work is the...
4 tags
The cost of research
I haven't been blogging as much as I thought I would be here.  I realize that's because a lot of what I have to write about is pretty depressing and I feel like I owe it to my friends who may be reading this to not make it too heavy.  I also feel very defensive about what I write about India, and about my work.   I went to a highschool that didn't have a large number of Indian...
3 tags
Nonstop noise.
In the last year and change I've lived in a smallish town in Canada, London, and Mumbai.  When I moved to London I didn't expect huge cultural differences, after all we speak the same language, share a common cultural heritage, and both have the queen on our money.  I mean that should be enough, no?  It wasn't that easy, it took quite a while to transition into life in London, a...
2 tags
Poop on my desk.  The pigeon is becoming bold.
4 tags
Always an optimist...
My sincirest apologies to whoever may have been walking outside my apartment building at 4:30 a.m.  I didn't know where else to throw that slithering insect I found on my floor other than out the window.   On the upside, beating one of the insects in my room to death with a flip flop has me good and awake to keep working on this never ending application. 
5 tags
Diwali grinch
      It's Diwali and I'm in India. I've visited India loads of times over the years but I don't think I've ever actually been in India for what is arguably the biggest celebration of the year. Oddly, it feels a little anti-climactic.  I was discussing this with a friend last night and she made an accurate point, that in major cities traditional aspects of...
Give it up already
I was surprised to hear of Steve Job's death on the 5th of October, I like many others didn't realize he was that ill.  I use and enjoy Mac products and will probably continue to in the future, but I'm not a hardcore fan and I certainly didn't cry over his death.  That being said, I also have not spent loads of time sitting and thinking about all the things he didn't...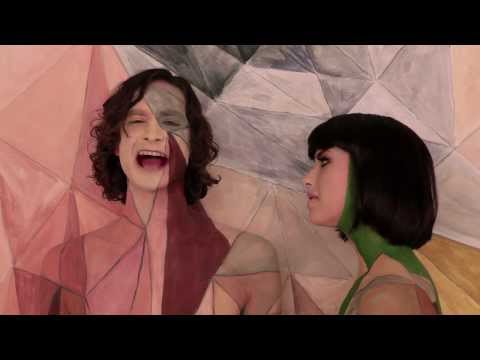 4 tags
Fruit fight
In India I tend to buy my fruits and veggies from street markets rather than the grocery store.  While I do miss the convenience of popping into a Sainsbury's and getting everything I need in one shot, buying from a street vendor somehow feels more natural.  As though you're one step closer to buying from a farm.   I've been eating a lot of watermelon lately, I've never...
6 tags
Tourist Days (3)
Scroll down for parts (1) & (2) After roaming about some more, picking up some books and a coffee at Kitab Khana we decided to head to the station to catch trains home.  I am slowly falling in love with the railways, it's a cost effective and practical way to travel.  Also because I get to see things like a boy walking a huge ram through the station, strutting along like he's...
5 tags
Tourist Days (2)
Scroll down for part (1) Carrying on, we grabbed lunch and cooled off with nimbu paani, which is lime water and soda.  Sugar water + deep fried South Indian food makes me verrrry happy.         One thing I love about Mumbai is that a lot of my favourite areas are geographically pretty close together.  After lunch we were able to walk down to Kaala Ghoda (Black Horse) which is an art district....
5 tags
Tourist Days (1)
       So a couple weekends ago I went to do a little site seeing in the lovely Colaba area of Mumbai.  It took me quite a while to upload the photos because I'm a genius and forgot the camera cable in London, but here we go.   I think the first thing worth seeing in the area is the Gateway of India, built between 1911 and 1924.  Situated right across from the Taj Hotel and on the pier, it...
3 tags
Dreams do come true!
                                 Arrested Development: additional season & movie officially in the works!
1 tag
Awkward moment of the day
(reblogged: October 3rd) Sitting at the lunch table trying to explain to your coworkers why they shouldn't use the number '69′ in their email addresses, while desperately trying to avoid having to explain it out loud.  "It's rude.  Very rude… maybe don't google it at work to find out."
4 tags
This is why I can't have nice things.
(reblogged: October 3rd) In July my laptop died, I was pretty sad initially because I really liked my small reliable Dell.  I was even more sad when I realized I had about 20 quid in the bank and was moving to India in a month with no computer to work on.  The fates then smiled on me (by fates I mean my employed and generous brother) who gave me his MacBook Pro.  I was thrilled, I've wanted a...
2 tags
Coffee
(reblogged September 23rd) I have a history with coffee.  We had a pretty hot and heavy relationship throughout high school with my drinking up to six cups a day.  They should have just had me hooked up to an IV in Tim Hortons*.  In university I started using more sensibly, for a while developing a very expensive speciality drink habit.  Nothing says autumn in Canada than the arrival of the...
5 tags
Happiness
(reblogged: September 22nd)  I doubt anyone other than a couple close friends read this blog, but  for anyone who doesn't know why I'm here – my research is on urban slum communities in Mumbai.  Yesterday I went to an area on the Eastern side of the city called Govandi which has a large growing slum population, it also happens to be the region I lived in on my first trip to the city in 2009. ...
4 tags
Making Plans
(Reblogged: September 22nd) Since arriving in Mumbai I haven't done much in the way of exploring the city.  It isn't a lack of interest, but rather a front heavy work load which has me glued to my desk.  As the weekend approaches I thought I should finally clear a chunk of my schedule to head into one of my favourite parts of Mumbai – Colaba.  With markets, street artists, and vendors serving...